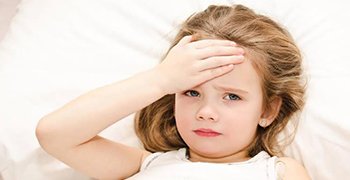 Specialized Treatment For Children
---
Children's are God's angel but these days children are the ones who suffer the most from various kinds of disease. Unfortunately, if your child is one of those who are having any of the below complaints we would be happy to help you
Does your child fall sick?
Does your child suffer from any kind of acute or chronic diseases as for e.g.
Recurrent cough and cold

Viral fever

Flu

Allergy

Asthma

Tonsillitis

Diarrhoea

Dysentery

Food poisoning

Worms

Stomach infections

Nausea and vomiting Or any other kind of diseases.
---
Is your child not eating properly and putting on weight?

Do you find your child's physical growth to be a little compromised?

Does your child have to take recurrent sick leave from school?

Are you feeling anxious that frequent absenteeism from school can have an effect on his studies or academic performance?

Have you ever thought that illness in childhood can have a permanent effect on their physical or mental growth?
---
Do you find your child to be suffering from:
Short temperedness?

Irritability?

Throwing of tantrums?

Stubbornness?

Fearfulness?
Is your child feeling shy?

Does he have lack of confidence?

Poor concentration?

Weak memory?
Poor performance? or Any other behavioural disorders.

Do you have to struggle for giving allopathic medicines to your child?

Are you aware that antibiotics reduce the child's immunity? Therefore he gets recurrence of illness and lands into higher generation of antibiotics in future.

Have you thought all this makes your child vulnerable to different diseases?
If answer to any of the above question is yes, then think of Dr. Vijay Bhatt's specialised treatment for children
He has treated 1000's of children globally every year and corrected their constitutional weakness.

Thousands of parents have admitted that after taking Dr. Vijay Bhatt's treatment their child's physical and mental well being has improved to a great extent.

During the treatment the child's immunity is boosted to a large extent. Hence, such children never suffer from any recurrence in future.

This specialised treatment for children has given them a long lasting protection against diseases that they might suffer in future as well.

Don't wait anymore get started with Dr. Vijay Bhatt's specialised treatment for children and gift your child a happy and healthy life
We take pride in revealing that those children that have taken treatment with Dr. Vijay Bhatt have not suffered from seasonal diseases or even epidemics like jaundice, swine flu, covid-19 etc…